Want to expand your business in Japan?
Want to win Japanese clients?
Let 'ThemesPark' handle everything for you. From our customized consulting services to various website productions, developments, and operations.
What is 'ThemesPark' ?
We are a small team in Japan specialized in WordPress, and web design. Based on your current needs and situations, we will create a service that is customized just for you.
A customized consulting service with popular themes will support and grow your business in Japan.
Using "FromJapan" themes that was specialized with advance and unique features, we will develop and create your own Japanese-friendly websites.
Snow Monkey



Snow Monkey is a 100% GPL WordPress theme that is developed by モンキーレンチ(Monkey Wrench)and supported by contributors and users on Github.
Including necessary and sufficient functions, Snow Monkey theme makes it possible to use while keeping the basic functions of WordPress accessible.
We recommend Snow Monkey to both beginners and developers due to its extensibility and customizability.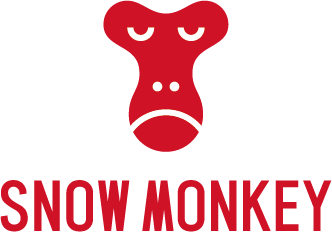 Lightning
Lightning is one of the most popular WordPress themes in Japan. Approval by WordPress.org, this theme can be easily accessible for free by downloading on your admin dashboard.
This theme was designed to be suitable for a more respectful business look. But don't worry! Our 'VK All in One Expansion Unit plugin' will allow you to freely adds on functions depending on your needs. This can also be download for free on WordPress.org.

SWELL
SWELL is a 100% GPL WordPress theme that was designed to achieve both its functionality and minimal beauty.
Not only will SWELL provides you with code-free themes, you will have a chance to access a library full of limitless options and choose the perfect theme that matches your needs. Our additional editor function was also extended to maximise your experience when writing and editing pages.

Please feel free to contact us!
We can use both English and Japanese.